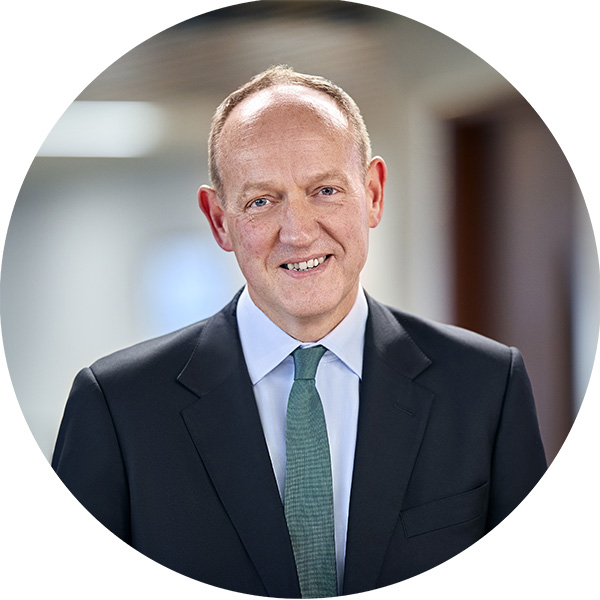 We announced on 19 May 2020 that George Culmer will take up the position as Chair of Aviva from 27 May 2020. Read the full announcement.
Nationality: British

Appointed to the board of Aviva plc on 25 September 2019, as Senior Independent Director on 1 January 2020 and as Chair on 27 May 2020.
George is an experienced finance executive with significant insurance experience, having worked at Lloyds, Prudential, Zurich and RSA for a total of 28 years. George has a deep understanding of the challenges that affect the industry, Aviva's businesses, and the implications for shareholders, which enables him to lead the Board  in driving the strategy, culture and values of the Company.
George was previously Chief Financial Officer of Lloyds Banking Group plc, and joined their board on 16 May 2012. Between 2004 and 2012, George was a director and Chief Financial Officer of RSA Insurance Group plc.
His previous roles included Head of Capital Management of Zurich Financial Services and Chief Financial Officer of its UK operations. Prior to that, George held various senior management positions at Prudential including Group Financial Controller and was a member of the UK management board. George began his career at Coopers & Lybrand in London and New Zealand and read History at the University of Cambridge.
George is currently a Non-Executive Director of Rolls Royce Holdings plc.

Professional qualifications and memberships
George is a Chartered Accountant, and a Member of the Institute of Chartered Accountants of England and Wales.
Membership of board committees
You can download an image of George from Flickr, or read his latest shareholder update.