Three days - what would you do?
All our people can take three days paid volunteering leave every year. It's one of the ways we live up to our purpose to be with you today, for a better tomorrow. What would you do in three days to help build a brighter future?
Meet our volunteers
Here's how some of our people choose to use their volunteering hours. 
Sally - Senior Manager, Financial Crime, UK
"I volunteer for the Worthing Honey Collective. We have a small number of beehives and a seasoned beekeeper as our mentor. He teaches us how to look after bees though the seasons - there is a lot more to it than you would imagine. We also spread the word in the community. We're working with Worthing council on a Bees & Seas project, where we are creating pollinator friendly areas - digging up wasteland, planting wildflowers and introducing bees to new areas - and holding open days for the community. It's extremely rewarding, I've met great people and in my little way, I feel like I am helping the planet recover."
Aatman – BPA Pricing Manager, UK
"I've seen physical endurance challenges being undertaken for fundraising, but not as much attention is always given towards mental wellness. That's why I used my volunteering hours to undertake a 12-hour mindfulness marathon. I livestreamed the marathon in the hope of inspiring and helping others. The day of the challenge was a blissful experience and I'm truly grateful for the overwhelming support from the Aviva family through messages, mentions, sharing of the event page, best wishes and positive vibes for all those suffering."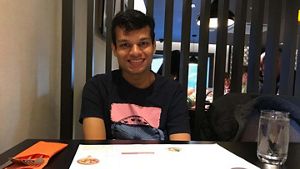 Conal - Learning & Development specialist, Ireland
"I have been in the company for over 30 years and for the past six years, have volunteered my time supporting children to develop their literacy skills through Aviva's 'Time to Read' program, working with disadvantaged schools. We read to children from 2nd Class who just need a little one to one attention. In truth I think the volunteers get more out of the program than the children do! It has been a great way of spending an hour on a Wednesday morning and volunteering with this program has been the highlight of my time at Aviva."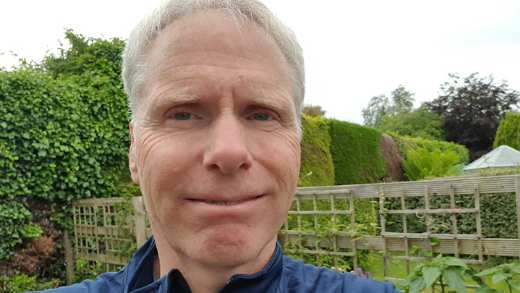 Sam and Becky, Customer Experience Advisers, UK
"We started litter picking two years ago when we arranged a team pick using our volunteering hours. Around 20 of us collected over 100 bags, sofas, TVs…..all sorts! When the pandemic hit, we needed time out to free our minds of stress. Litter picking helped. We've met some lovely like-minded people and made new friends. We all want the same thing: to live in a litter free environment. Our next challenge is a 24-hour pick to raise money for a local foodbank. It's going be tough but helps in so many ways and we're proud to be a part of it."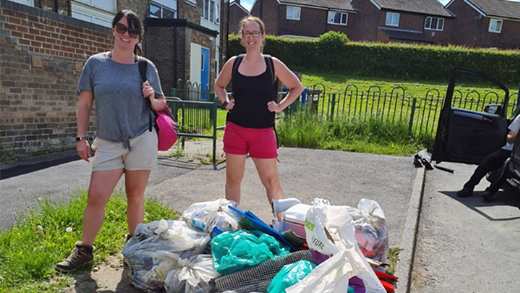 Karen - Senior Manager, Financial Crime, UK
"I've been volunteering at vaccination centres - directing people, wiping down seats and handrails with anti-bac wipes. I enjoyed speaking to people in the queue – providing reassurance and making people laugh. Then I applied to St. John Ambulance to be a vaccinator. After a successful interview and thorough training programme, I did my first shift. I loved it! I volunteered because I wanted my children to be proud that I did something to help get us out of the pandemic. When the person I'm vaccinating says "I didn't feel that at all", I'm delighted."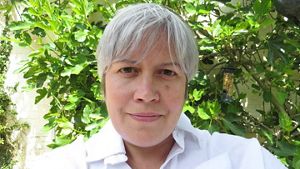 Alastair – Senior Manager, UK Life Credit, UK
"I've been a school governor for around 10 years. My role has always been varied but mainly financially focused - from chairing finance committees, to health & safety, and headteacher performance reviews. All schools are different, but they all need a real cross section of people to make a successful board. I've learnt a huge amount volunteering, so the benefits are more than a warm feeling inside! Twice a week I also jointly coach a local under-13 football team. Seeing them develop is extremely rewarding  and a real team effort."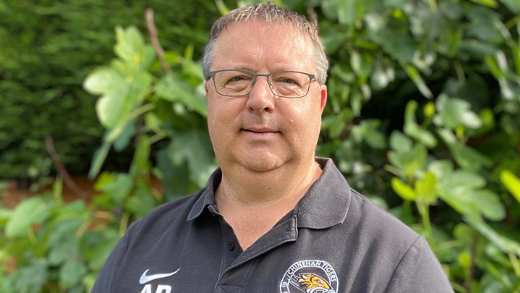 Sarah - IT Supplier Support Manager, UK
"Volunteering as a Trustee, I help to make sure the purpose of Partis College is carried out effectively. The charity provides homes for older women in almshouses in Bath. As a Board member I get to practice my negotiation and decision-making skills and this complements my role in Aviva at the same time. It's not all business though. Getting my colleagues involved has meant we get to enjoy a day out, get our hands dirty and get a dose of the great British weather! So far, our team have enjoyed three sessions clearing and tidying gardens. The sessions are a great way to come together, help others and boost our wellbeing all at the same time."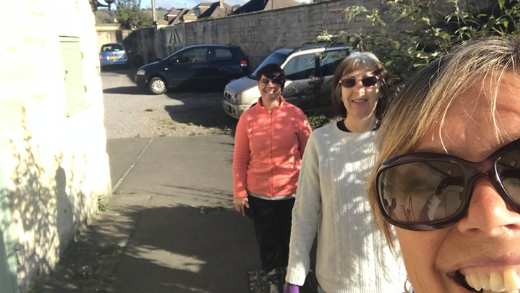 Watch to find out how our people have been giving back
Transcript
With up to 21 paid volunteering hours each, we can create a better tomorrow for our communities.
Here's how some of our people have been giving back over the last year.
Sue, delivering essential supplies with Doorstep Helpers:
"I've actually got one lady I shop for every week so it's quite nice because I've got more of a relationship now with her."
Alyson, donating blood.
Charlotte, volunteering at a hedgehog rescue centre, medicating unwell 'hogs and helping them put on weight before hibernation.
Ewan, supporting National Emergencies Trust with data science knowledge:
"The volunteering hours that we have in Aviva are really valuable, but we felt that there were ways that we could do things which were more transformational for charities. So being able to see that we had the skills that could help was very satisfying."
Aviva employees supporting the Aviva global Mapathon with the British Red Cross – which our people can join from home this year.
Matt, building hospital beds.
Andrew, training St John Ambulance members.
Jonathan, delivering prescriptions to vulnerable people shielding:
"And I would say the community's really come together. There's hundreds of volunteers who are willing to go straight down to the shop or straight down to the doctor's surgery and get anything that's urgent."
Adam, returning to the NHS frontline.
Ria, leading projects for FoodCycle, raising money for Zamcog, and helping people in need through Citizens Advice.
Amie, volunteering in her local town helping people with their shopping and prescription collections, as well as becoming an NHS Responder Steward.
A big thank you to all of our incredible Aviva volunteers.
A brighter future is in reach.
It takes commitment and care.
It takes volunteers.
It takes Aviva.
Visit avivia.com/careers/volunteering to find out more about the Aviva volunteers working hard to make a big difference.

#StrongerCommunities
It takes Aviva.