Changing our world for the better takes action
What we do today decides what's possible tomorrow.
It takes all of us. It takes Aviva.
Transcript
for video Changing the world for the better takes action
Creating a more sustainable world takes social and climate action.
"Building a sustainable future for our customers, for ourselves, is going to take bold actions and decisive leadership. I'm determined that Aviva plays our part to the full."   Amanda Blanc, Group Chief Executive Officer of Aviva.
We've set ourselves ambitious goals:
Reach Net Zero by 2040, ten years ahead of the Paris agreement.
Help 10 million people become more resilient to climate, financial and health shocks between 2020 and 2025.
And embed sustainability into every part of our business.
We're taking social action.
Pledged £9m to partnerships with Citizens Advice and Money Advice Trust.
Donated over £12.5m+ to over 7,800 UK causes through the via Aviva Community Fund since 2015.
Contributed in the community, with 41,610 hours volunteered by our people during 2022.
Invested billions in UK social infrastructure:
- Urban regeneration
- Sustainable education and healthcare
- Social housing
- Renewable energy
- and electronic vehicle charging networks
We're taking climate action.
Using 100% of our energy from renewable sources.
Making progress to Net Zero carbon in our supply chain by 2030.
Helping the UK to be the most climate-ready large economy by 2030.
Climate projects with WWF and the launch of the Save Our Wild Isles Community Fund.
Partnerships with conservation projects including restoring the UK's lost rainforests.
It takes social and climate action. It takes everyone playing their part.
It takes Aviva.
Our sustainability ambition
Acting on climate change, building communities, embedding sustainability... find out more about how we're creating a better tomorrow. 
Discover our ambition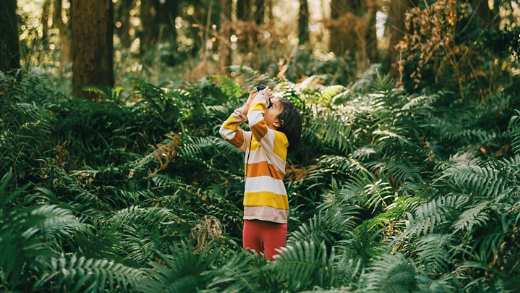 Supporting our people to be their best
Our people
Our people are Aviva. They are focused on delivering our purpose and making things better for our customers and colleagues. They make this a great place to work.
Go to people page
Diversity and inclusion
From Norwich to Toronto, we are committed to ensuring our people are a reflection of the customers and communities we serve.
Go to inclusion page
The sustainability team and who we work with
Our sustainability news
Read our latest news about how we're working towards a better tomorrow. 
Our stories
Read more about how we're acting on climate change, building stronger communities and embedding sustainability into our business.
Becoming Climate Ready
We want the countries we operate in to become more climate ready.
We've measured influential counties on how they are progressions on vital climate mitigation, resilience and adaptation factors.
Discover our Climate-Ready Index