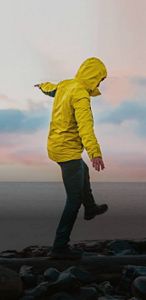 Welcome
The climate crisis is one of the greatest and most urgent threats facing our planet. Tackling the crisis requires countries to be as climate-ready as they can be.
Discover our climate-ready index
Helping solve your financial puzzles? It takes Aviva.
We've launched a new campaign centred around helping customers solve their financial puzzles. Using large-scale puzzles to represent insight – that finances sometimes feel hard to understand –  our advert shows we're here to help customers crack these financial conundrums. 
Transcript
Finances can sometimes feel a bit, puzzling...
Maybe it's that confusing car insurance policy...
or working out the right protection for your health, home and family.
Or feeling unsure if your pension is on the right path.
Thankfully, Aviva can help make these conundrums...click
Helping solve your financial puzzles?
It takes Aviva.
Featured stories from the UK, Canada and Ireland
Discover how we're living up to our purpose: with you today, for a better tomorrow.
The Aviva Foundation
The Aviva Foundation aims to help people and communities feel in control and positive about their financial futures. Find out more about the Foundation's 2023 funding priorities and how it's developing new ways to help strengthen people's financial resilience.