Return of capital to ordinary shareholders
On 2 March 2022, Aviva announced a proposed capital return of £4.75bn in total. This is made up of £3.75bn via a B Share Scheme for the holders of ordinary shares and is subject to shareholder approval and customary conditions, including no material deterioration in market conditions or the financial position of Aviva. This is in addition to the £1 billion share buyback which was completed on 31 March 2022. At a General Meeting held on 9 May 2022 the proposed return of capital was approved by Shareholders. Aviva plc and GA plc preference shares will not be impacted by the B Shares Scheme or Consolidation. The terms and conditions of the Aviva plc and GA plc preference shares are available here. On this page you can find out more information about the proposed return of capital to ordinary shareholders.
Circular
On 5 April 2022 Aviva published an explanatory Circular regarding the B Share Scheme and Share Consolidation, and containing a notice of General Meeting of the Company. The information in the Circular should only be accessed if you accept the terms of the disclaimer which can be accessed using the link below.
Go to circular page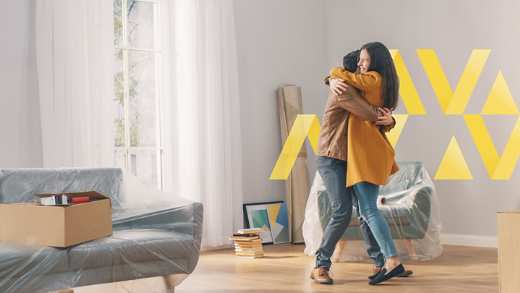 Circular publication announcement
You can find our Circular publication announcement on our regulatory announcements page.
When you get there, you might find it helpful to filter your search using the keywords 'return of capital'.
Go to regulatory announcements
Return of Capital Calculator
Click below to access the B share scheme and share consolidation calculator and receive an indication of both your B share payment and the number of new ordinary shares which you could expect to receive following the consolidation. The calculation will be based on the B share redemption and share consolidation as outlined in the Circular. This calculation is not, and should not be taken as, legal or financial advice to any person or company and is not a substitute for consulting a qualified professional.
Go to calculator page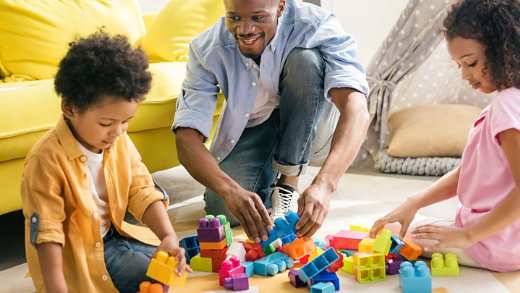 Capital returns explainer
This short film explains how we are returning capital to shareholders.
Over the last year, we've focused Aviva's businesses to our core markets in the UK, Ireland and Canada. We've sold eight businesses and this generated around £7.5bn of excess capital. In this video, we'll briefly explain how we're going to return £4.75bn to our ordinary shareholders.
There are two ways we're doing that: through a share buyback programme that finished in March, and by giving £3.75bn to ordinary shareholders through a B share scheme, which we'll explain shortly.
Let's take these one at a time.
Firstly, let's look at the share buyback. A share buyback means that Aviva uses its own funds to buy Aviva shares. Those shares are then cancelled, which reduces the overall number of shares in Aviva. That means each share represents a slightly larger proportion of the company.
We've now finished buying back £1bn worth of Aviva shares in total – this started in August 2021 and ended 31 March 2022.
The second way we're returning excess capital to our shareholders is by giving £3.75bn to ordinary shareholders through a B share scheme.
The way we'll do this, is that, subject to shareholder approval, every ordinary shareholder will receive one temporary share, known as a 'B Share', for each Aviva ordinary share they hold. We'll then pay a fixed amount to redeem each B share. You'll find the amount you can expect to receive in a document outlining the plans, known as the Circular, which was published on 5 April 2022.
As an illustrative example, if you had 100 ordinary Aviva shares at the relevant record date, you'd receive 100 more B shares, then we'd give you roughly £101 in exchange for those extra 100 B shares.
If approved by shareholders, the scheme will take place in May 2022.
Once the scheme has been approved at the general meeting in May, as a shareholder, you don't need to do anything.  Just make sure that your address and bank details are correct to avoid any delays in receiving your payment.
We'd also encourage you to vote at the General Meeting, when ordinary shareholders are asked to approve the plan. The B share scheme is an efficient and quick way to return capital to ordinary shareholders.
Finally, to mitigate any fluctuation in the price of Aviva shares as we return the capital to shareholders, we're planning something called a Share Consolidation.
As an illustrative example, going forward, you'll hold approximately 76 new ordinary shares for every 100 ordinary shares you currently hold. The ratio for this consolidation is set out in the Circular.
This means that the total number of Aviva ordinary shares in issue will be less. The reduction in the number of shares following the consolidation reflects how much cash will be returned to shareholders through the B Share scheme.
Again, full details can be found in the Circular.
After this Share Consolidation, as an ordinary shareholder, you'll see your number of shares reduce, but you'll still own the same percentage of Aviva as you did before.
To find out more information and read the FAQs, go online at aviva.com/return-of-capital.
Frequently Asked Questions (FAQs)
To help you understand what is involved in the B Share Scheme with respect to Ordinary Shares and ADSs representing Ordinary Shares we have prepared some questions and answers.
The key dates are as follows:
Tuesday 29 March 2022 - Record date for ADS Holder entitlement to vote at General Meeting
Tuesday 5 April 2022 - Publication of Circular and Notice of General Meeting
Monday 11 April 2022 - Posting of Circular and Notice of General Meeting
Thursday 5 May 2022 - Record date for Shareholder entitlement to vote at General Meeting
Monday 9 May 2022 - General Meeting
6pm on Friday 13 May 2022 - Record time for entitlement to B Shares and Share Consolidation in respect of Existing Ordinary Shares 
By Tuesday 31 May 2022 - Redemption payment settlement date for B shares 
Promptly after Monday 6 June 2022 - Redemption payment settlement date for ADSs 
Please note that the full timetable is set out in the Circular and dates are subject to amendment as set out in the Circular.