Chair's update
Dear Shareholder
Welcome to another update. As you will see in our first quarter results below, we have made a good start to the year, with good business performance and strong progress on our strategy. We continue to grow and attract new customers, our underlying controllable costs are down, and we remain on track to meet the financial targets and dividend guidance we outlined in March. We have also maintained our strong capital position and I'm pleased to say we have completed our substantial return of capital to you all.
Our first quarter numbers also showed the clear benefits of our mix of business across insurance, wealth and retirement, underpinning our resilience against the backdrop of market volatility. We are mindful of the economic headwinds facing all businesses at the moment and the increasing pressures on the cost of living. Nonetheless we remain confident we will thrive thanks to our strong position and our unique ability to support all our customers with all their needs throughout their lives. 
We cannot control the external environment, but we know that by focusing on our customers, their challenges and their ambitions, we will deliver on our strategy, and in so doing we will continue to deliver on our promise for you, our shareholders.

George Culmer - Chair
Financial updates
2022 Q1 results update
Amanda Blanc, Group Chief Executive Officer, said:

"First quarter trading was positive, and our performance shows the clear benefit of Aviva's business mix across insurance, wealth and retirement. We delivered healthy sales numbers across all our major business lines, with UK customer numbers up by over 100,000 in the last year to 15.4m, increasing our confidence that we can transform Aviva's performance and grow.
"UK & Ireland Life sales are up 2%, and net flows into our Wealth business remained strong at £2.7 billion, despite market volatility. Our Advisor platform is now the number one in the market for net flows, and in Annuities and Equity Release we saw increased bulk purchase annuities volumes, written with good returns.
"We have also continued our momentum in General Insurance where we had our best first quarter sales in a decade, as more people were attracted to the strength of the Aviva brand and the quality of our products. Total General Insurance sales were up 5% to over £2 billion, driven by strong sales in commercial lines in both the UK and Canada.
"We remain very well positioned to benefit from the long term growth trends in our markets, and to meet our upgraded financial targets. This is underpinned by our strong capital position which benefits from rising interest rates. Our financial strength and market leadership give us confidence that we can successfully navigate the current uncertain economic conditions."
Read our Aviva plc Q1 2022 Trading Update - Aviva plc for more details.
2022 Annual General Meeting & General Meeting update
The 2022 AGM of the Company and General meeting relating to the return of capital was held at The Queen Elizabeth II Centre (QEII Centre), Broad Sanctuary, Westminster, London SW1P 3EE, on 9 May 2022 with facilities to attend electronically.
You can find recordings of the Chair and Group CEO's speeches as well as the Business of the Meeting (from both the AGM & GM) here - 2022 Annual General Meeting and General Meeting - Aviva plc
Dividend & Return of capital
Our 2021 final dividend of 14.7 pence per share was paid on 19 May 2022.
Go to Dividends - Aviva plc for more details.
The terms of the return of capital were approved by shareholders at our General Meeting on 9 May 2022. B shares were issued on 16 May and redeemed on 17 May, with payments made to shareholders on 19 May 2022. Shares were consolidated at a rate of 76 32 17∕19 pence ordinary shares for every 100 25 pence ordinary shares held.
Go to Return of capital to ordinary shareholders - Aviva plc for more information.
Shareholder warning
We have had an increasing number of reports from shareholders that they have received cold calls where they are asked to confirm personal details such as their address. Shareholders are advised that such calls have not been arranged by either Aviva or our Registrar, Computershare, and are likely to be part of a scam. Shareholders who receive such calls are advised to hang up.
Environment & community updates
Transcript
Transcript not available
Foundation update
The Aviva Foundation continues to support our communities with the challenges they face. The video below shows how together with our partners we're tackling issues like financial resilience, all the more important given the rise in the cost of living.
Transcript
Transcript not available
British Red Cross Ukraine donation update

We're donating over £1 million to the British Red Cross Ukraine Crisis Appeal
We're proud to have worked with the British Red Cross since 2016 to help communities become safer and stronger in times of uncertainty and crisis.
Thank you to all our shareholders who have donated to our appeal for the British Red Cross which is supporting those affected in Ukraine and its neighbouring countries, as well as those fleeing the conflict and arriving in the UK. We've so far pledged over £1 million and will continue to match your donations £1 for £1 up to the total value of £500,000.
We'd also like to thank our people for their generosity. They've donated an amazing £180,000 so far.
If you'd like to make a donation, you can visit the website and Aviva will match your contribution.
Sustainability update
Tackling the climate crisis
We've published a new paper 'Delivering the UK's Net Zero Transition', with our climate charity partner WWF-UK that maps out the next steps we believe the Government must take to help businesses and the public sector tackle the climate and nature crises.
Read our recommendations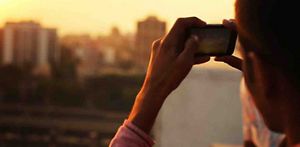 Register and feedback
We'll share more shareholder updates in September and December 2022. Register to get an email when these are available. Want to keep up to date with the latest Aviva news? Follow Aviva Plc on Twitter and LinkedIn for regular updates.
If you have any feedback or suggestions for our shareholder update, please email aviva.shareholders@aviva.com