Chair's update
Dear Shareholder
Last month we published our full year results for 2021 and our Annual report and accounts. As I wrote in my statement for that report, they show that 2021 was the year Aviva began to deliver on our promise. In particular, and subject to your approval, we're delivering on our commitment to you, announcing a capital return of £4.75 billion in total.
Looking back on Aviva's achievements over the past twelve months encourages us to look ahead with confidence. We've set ourselves new targets, set out an attractive, sustainable dividend policy, and are taking advantage of good growth opportunities across our markets. As ever, you can find out about all of this, and more, in the rest of this month's update.
We're now beginning to prepare for our first in-person AGM since my appointment as your chair. I'm looking forward very much to speaking to you and hearing your views about the prospects and performance of Aviva. In the meantime, thank you all once again for your continued interest and support for our business.
George Culmer - Chair
Financial updates
2021 full year financials results
Amanda Blanc, Group Chief Executive Officer, said:

"2021 was a year of significant strategic progress, right across Aviva. We successfully completed the sale of eight non-core businesses, generating excellent value for our shareholders. Our financial position is strengthened and Aviva is now a much simpler, leaner business, focused on our core markets in the UK, Ireland and Canada."
Read our Aviva plc 2021 preliminary results announcement - Aviva plc.
Return of capital to ordinary shareholders
On 2 March 2022, we announced a proposed capital return of £4.75 billion in total. This is made up of £3.75 billion via a B Share Scheme for the holders of ordinary shares and is subject to shareholder approval and customary conditions, including no material deterioration in market conditions or the financial position of Aviva. This is in addition to the £1 billion share buy-back which completed on 31 March 2022.
Full details of the proposed capital return are expected to be published on 5 April 2022.
Read more - Return of capital to ordinary shareholders - Aviva plc.
General Meeting to approve the B share scheme and share consolidation Shareholder meetings and archives - Aviva plc
2022 Annual General Meeting
This year's AGM will be held on Monday, 9 May 2022 at 1pm at The Queen Elizabeth II Centre (QEII Centre), Broad Sanctuary, Westminster, London SW1P 3EE, with facilities to attend electronically.
Read more: www.aviva.com/agm
2021 Annual Reports & Accounts
George Culmer, Chair, said:
"Our reason to exist has never felt more important as our customers navigate the various challenges currently facing our world."
"2021 was the year Aviva began to deliver on its promise to become the business that our customers, people and shareholders deserve it to be."
2021 final dividend
On 2 March 2022 Aviva announced a final dividend for 2021 of 14.7 pence per share payable on 19 May 2022.
The 2021 final dividend will be calculated on the number of shares held on the record date of 8 April, and therefore prior to the proposed share consolidation.
Find out more - Dividends - Aviva plc
Shareholder warning
We have had an increasing number of reports from shareholders that they have received cold calls where they are asked to confirm personal details such as their address. Shareholders are advised that such calls have not been arranged by either Aviva or our Registrar, Computershare, and are likely to be part of a scam. Shareholders who receive such calls are advised to hang up.
Environment & community updates
Our Zelda: "I don't think anyone chooses to go into insurance"
Zelda Bentham, Group Head of Sustainability, on how far we've come in her 31 years at Aviva and finding positivity in the face of a threat set to become the leading cause of conflict and wars by 2050.  
Read the report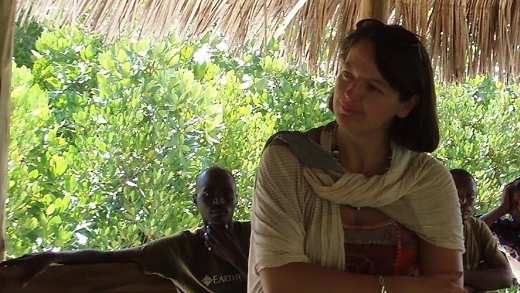 Donation to Red Cross
Our thoughts are with those affected by the crisis in Ukraine at this very distressing time, as we see a humanitarian disaster unfold. Through our partnership with the British Red Cross, we're donating £500,000 to the DEC Ukraine Humanitarian Appeal. On top of that, we'll match donations by adding £1 for every £1 donated up to the value of a further £500,000.
Please donate using the button below for Aviva to match your contribution. We continue to hope hostilities end quickly.
Donate here
Image credit: ©Moldova Red Cross
Caption: Volunteers of the Moldova Red Cross welcoming people from Ukraine with hot drinks and food.
Register and feedback
We'll share more shareholder updates in June, September and December 2022. Register to get an email when these are available. Want to keep up to date with the latest Aviva news? Follow Aviva Plc on Twitter and LinkedIn for regular updates.
If you have any feedback or suggestions for our shareholder update, please email aviva.shareholders@aviva.com