Chair's update
Dear Shareholder
Welcome to another of our regular updates.
At the time of publication of this update the external environment remains difficult. But we're living up to our purpose of 'with you today, for a better tomorrow' and have launched new, low cost, insurance products and are increasing the range and amount of support we offer to communities, businesses and our own people. Despite the challenging market backdrop, we remain confident in our outlook for the rest of the year.
I'm pleased to report continued strong progress and good momentum across the business. Our interim results showed the benefits of our diversified model with excellent growth across the Group, including in our General Insurance businesses, in Protection & Health and in Annuities & Equity Release. We're on target with our efficiency improvements, and our capital position remains extremely healthy.
By focusing on our strategic priorities of customer, growth, efficiency and sustainability, we're delivering good performance for Aviva. This in turn means we can continue to deliver for you, our shareholders. As you can read below, we declared a dividend in line with our expectations and anticipate additional returns of capital to you; final details will be published with our 2022 full year results.
Thank you once again for your continued interest in and support for Aviva.

George Culmer - Chair
Financial updates
2022 interim results
Amanda Blanc, Group Chief Executive Officer, said:

"Sales are up, operating profit is higher, our financial position is stronger. This has been an excellent six months for Aviva.
Our scale and diversification give us resilience and opportunity, enabling Aviva to withstand the challenging economic climate. Our market leading positions and our unique ability to look after a wide range of customers' needs are clear advantages and have driven robust operating performance. Trading has been encouraging across all our major businesses in insurance, wealth and retirement."

Read our Aviva plc 2022 half year results announcement - Aviva plc for more details.
2022 interim dividend
The Board of Directors has declared an interim dividend of 10.3 pence per share, up 40% (HY21: 7.35 pence) on a post consolidation basis, with a cost of c.£289 million (HY21: £286 million). This is consistent with our full year 2022 dividend guidance of c.31.0 pence* (approximately £870 million).
Given our strong capital position and prospects, we anticipate commencing a new share buyback programme with the 2022 full year results, subject to market conditions and regulatory approval.
Assuming a new buyback is agreed, its size will be determined by the Board at year end and will take account of the financial position at that time, as well as both the drivers of the capital surplus (including the impact of market movements) and our preference to return surplus capital regularly and sustainably.
*The Board has not approved or made any decision to pay any dividend in respect of any future period. 
Find out more about Dividends - Aviva plc
Shareholder warning
We have had an increasing number of reports from shareholders that they have received cold calls where they are asked to confirm personal details such as their address. Shareholders are advised that such calls have not been arranged by either Aviva or our Registrar, Computershare, and are likely to be part of a scam. Shareholders who receive such calls are advised to hang up.
Environment & community updates
Aviva Community Fund
Rising costs of living are putting extra strain on individuals, communities and the causes that support them. The need is greater than ever, and funding isn't stretching as far.
Aviva is making an additional £2m of funding available via the Aviva Community Fund by matching all donations up to £250 from October onwards.
We're currently inviting charities and community groups supporting those most affected by the cost of living crisis to apply to the Aviva Community Fund.
If you know of a group that might benefit, please encourage them to visit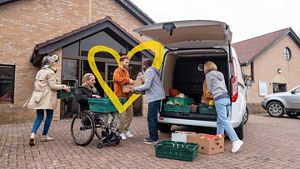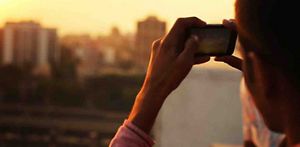 Register and feedback
We'll share more shareholder updates in December 2022. Register to get an email when these are available. Want to keep up to date with the latest Aviva news? Follow Aviva Plc on Twitter and LinkedIn for regular updates.
If you have any feedback or suggestions for our shareholder update, please email aviva.shareholders@aviva.com