Chair's update
Dear Shareholder
It has been a time of great political and economic upheaval since I last wrote to you all in the summer. In the space of a few months, we have had two new Prime Ministers and three new Chancellors, and the cost-of-living crisis continues to bite.
Despite the challenging environment, Aviva continues to perform strongly. As you can see from the most recent quarterly results below, we have maintained good trading momentum. The benefits of our diversity, market positions and capital strength mean we are well placed to ride out any economic headwinds. We remain on track to deliver on our strategic priorities and by serving our customers well we are confident in our previously stated guidance on future dividends and return of capital.
This update also includes details of how we have been living up to our purpose, to be with you today, for a better tomorrow, in the last few months. To help support people in the current times of need, we pledged £9 million to services providing financial advice and support. We are also taking steps towards a more sustainable future, with a new Climate Ready campaign, and news on plans for a wind turbine for our Perth office.
Best wishes to you all as we approach the festive season, and thank you once again for your continued support for Aviva.
George Culmer - Chair

Financial updates
Q3 2022 results
Amanda Blanc, Group Chief Executive Officer, said:

"Trading is positive and our performance is consistently strong. We have had a good nine months due to our market leading positions, our customer focus and the clear benefits of Aviva's diversified business across insurance, wealth and retirement. Aviva's capital and liquidity position is strong and our high quality asset portfolio has performed well during the recent period of extreme market volatility.
"We remain confident in the outlook for Aviva. We are on track to deliver our financial targets and trading momentum is building. Our dividend guidance remains unchanged and, as previously announced, we anticipate commencing additional returns of capital to shareholders with our 2022 full year results."
Read our Aviva plc Q3 2022 Trading Update - Aviva plc for more details.
2023 provisional financial calendar
| | |
| --- | --- |
| Full year results 2022 | 9 March 2023* |
| 2023 Annual General Meeting | 4 May 2023* |
| 2022 final dividend payment date | 17 May 2023* |
| Trading update – Q1 2023 | 24 May 2023* |
| Half year results 2023              | 16 August 2023* |
| 2023 Interim dividend payment date | 4 October 2023* |
| Trading update – third quarter 2023 | 15 November 2023* |
 * The dates are provisional and may be subject to change.
Shareholder warning
We have had an increasing number of reports from shareholders that they have received cold calls where they are asked to confirm personal details such as their address. Shareholders are advised that such calls have not been arranged by either Aviva or our Registrar, Computershare, and are likely to be part of a scam. Shareholders who receive such calls are advised to hang up.
Environment & community updates
Aviva's Climate Ready campaign
The climate crisis is one of the greatest and most urgent threats facing our planet. Tackling the crisis requires countries to be as climate-ready as they can be.
As part of our longstanding commitment to climate action Aviva has released our first Climate-Ready Index to provide a simple measure for how influential countries are progressing on vital climate mitigation, resilience and adaptation actions. We want this Index to work as a tool for starting conversations, creating a platform to share and collaborate on ideas and solutions to accelerate progress. The Index measures the G7 countries (Canada, France, Germany, Italy, Japan, United Kingdom, United States) and Ireland because these are some of the richest and most influential in the world, so have a responsibility to lead the way. Many are, but there is much progress still to be made.
Take a look at the full report: Climate ready Index
Partnership with Citizens Advice and Money Advice Trust
In October, Aviva pledged £7m and £2m to Citizens Advice and the Money Advice Trust's Business Debtline service respectively over the next two years. As people across the UK struggle to cope with rises in the cost of living, both charities are facing unprecedented levels of demand for advice and support.
Through Aviva's support:  
Citizens Advice will help support as many as 250,000 additional people seeking support through phone lines, webchat and in community settings who may not otherwise have been helped.
Citizens Advice will have 50% increased capacity to deliver advice through their website - providing key resources for people before their problems become a crisis.
Business Debtline, the only free dedicated debt advice service for small business owners and the self-employed in the UK, will help take an extra 25,000 advice calls and appointments a year.
Read about Aviva's £9m investment into Citizens Advice and Business Debtline services to help with crisis support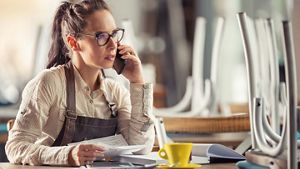 Aviva Perth - Wind Turbine
Aviva recently gained approval to install a 77 metre wind turbine at our office in Perth that will provide renewable energy for the site.  It is scheduled to be operational by the end of 2023, the turbine will generate up to 58.2m kWh over 25 years, delivering an annual carbon emission saving of 386 tonnes1. This is equivalent to the electricity required to power over 680 homes per year2.
Once operational, combined with the existing renewable infrastructure, the turbine will help deliver 100% of site electricity demand, making the site self-sustainable, while helping Perth towards its ambition to become Europe's first net-zero small city.
1. Carbon emission tonnes calculated using DEFRA conversion factors for 2022.
2. Average UK home electricity use calculated using Ofgem Typical Domestic Consumption Values (TDCVs)
For more details - Aviva Perth office to go off-grid following turbine approval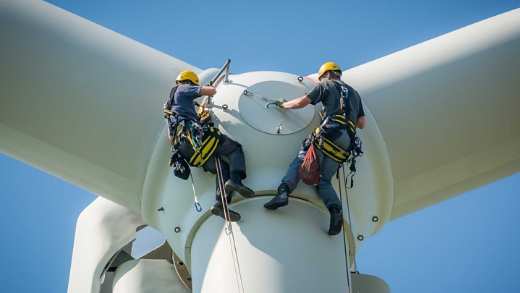 Sustainability and Community
Aviva had the following recent sustainability highlights.
Aviva ranked #1 for the insurance industry in the World Benchmarking Alliance's 2022 Financial System Benchmark and #2 out of all assessed financial institutions 
Launched standalone cover for electric vehicle charging points following demand from customers
Aviva Investors is investing £110m supporting Connected Kerb's plans to deliver 190,000 on-street EV chargers by 2030
Won PWC Building Public Trust Award (13/10/22) for best Climate Change Report in the FTSE350 (two years in a row)
Donated €5m to Nature Trust with aim of planting more than 1m native trees (Ireland)
Canada wrote its first two Renewable Infrastructure policies in Q3 2022
88% of Aviva employees believe Aviva is a good corporate citizen*
We're proud to pay our people a Real Living Wage. In addition, Aviva gave colleagues earning under a certain amount a one-off payment of up to £1000 to help with the increased cost of living. We also offered Aviva employees free kids' lunches during the summer holiday.
Josi Reinhardt and Danny Harmer, Chief People Officer make the OUTstanding LGBT+ Role Model Lists. For more details - Josi and Danny make the OUTstanding Role Models Lists - Aviva plc
* Source: Voice of Aviva study Q3'22, up from 82% Q3'21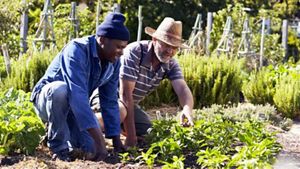 Register and feedback
We'll share more shareholder updates in April, June, September and December 2023. Register to get an email when these are available. Want to keep up to date with the latest Aviva news? Follow Aviva Plc on Twitter and LinkedIn for regular updates.
If you have any feedback or suggestions for our shareholder update, please email aviva.shareholders@aviva.com