Browse through summaries of some of the organisations the Aviva Foundation is currently supporting… 
Autistica: helping autistic people and families in the UK build financial resilience and wellbeing
Autistica develop evidence-based solutions to the issues that matter most to the autistic community; shaping better services and influencing policymakers to make change happen for 1.2m autistic people in the UK.
With the Foundation's support, they will be creating two moderated digital platforms: an 'Everyday Tips Hub' to support autistic people and their families and a 'Professionals Hub' to support organisations and professionals working with autistic people.
The Hubs will host evidence-based and community-sourced resources and tools on key priority topics, including financial resilience to empower autistic people and their families to develop financial skills and wellbeing; and support financial experts to better understand how to cater inclusively for autistic customers.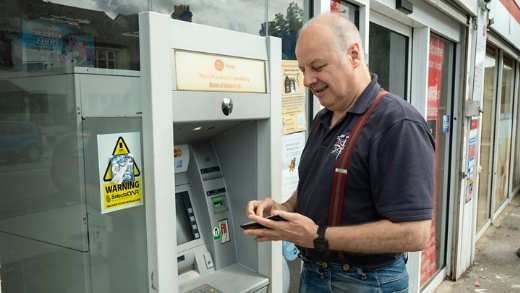 Moneyline: improving financial resilience through trialling variable reoccurring payments
Moneyline is a not-for-profit organisation, offering financial services to some of the lowest income households in the UK. Since 2002, they have issued over £100m in loans to 55,000 customers, and have opened 28,000 savings accounts with over £13.5m in savings deposited.
With funding from Aviva Foundation, Moneyline will be trialling a new payment method for a segment of their customers who are often financially excluded, for whom Direct Debits often don't work.
They are planning to give customers more control over their finances by offering them the ability to make variable repayments on their loans. This involves providing an interest calculator, allowing them to see how much money they could save by making more frequent, small payments.
Giving organisations more insight to flexible ways to pay should open the door to offering their products to a wider group of people and in turn reduce financial exclusion.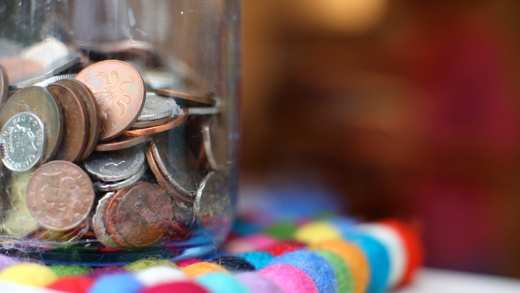 Living Wage Foundation: growing the living wage in the North-East
The Living Wage Foundation tackles in work poverty by encouraging UK employers to play their part in ensuring that workers earn enough to live on, and participate in family and community life. Over 13,500  are accredited as Living Wage Employers, together they have put over £2bn back into the pockets of low-paid workers.
The Aviva Foundation's funding will support the Living Wage Foundation to build a regional programme in the North-East. The region has one of the highest percentages of workers earning below the real Living Wage and the third highest levels of low-paid jobs in the UK.
The Foundation's funding will be targeted towards intensifying the Living Wage Foundation's campaigning in the North-East to build financial resilience for workers who need good work and a wage that meets living costs. This project aims to increase the number of accredited Living Wage Employers in the North East by 500 over three years.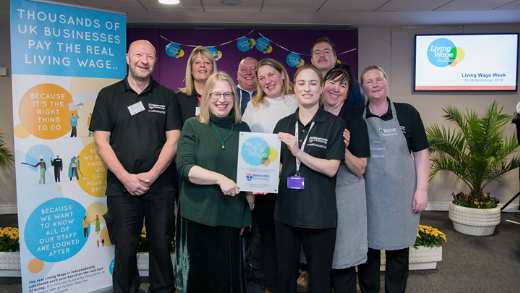 2022 and before Foundation partners
Nest Insight: UK financial diaries
Nest Insight is a public-benefit research and innovation centre working to find ways to support people to be financially secure, both today and into retirement.
The Aviva Foundation is supporting their innovative UK Household Financial Diaries project. Working with leading UK social research and financial wellbeing academics, the team will follow the financial lives of 30-50 low- to moderate-income households in depth over an initial 6-month period.
Findings from this lived experience of financial volatility will bridge important gaps in our understanding of financial resilience and help to generate action on the kinds of policy and market innovations needed.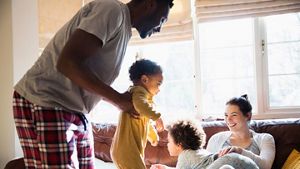 Young Lives Foundation: resilience mentoring
The Young Lives Foundation provides a mentoring scheme to young people who are in need of support. Their mentors are positive role models who inspire, encourage and guide young people to achieve their potential.
The scheme helps build young people's knowledge and confidence in manging money – such as budgeting skills, and understanding the role of different financial products.
The Aviva Foundation supports the mentoring scheme, aiming to reach 60 young people over the course of a year.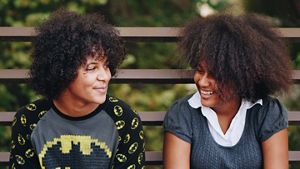 Young Enterprise: supporting the financial capability of young people
Young Enterprise is a national charity that helps young people to earn and look after their money – now, and in the future.   
In 2022, through support from the Aviva Foundation, they created and piloted the RAISE app (https://raise.y-e.org.uk/). Using real-life scenarios, the interactive digital resource helps young people better understand the risks, benefits and impact of investments and long-term savings, building knowledge, skills and confidence to manage money well. 
Over 2023-25, through its Young Money brand, Young Enterprise will be working with schools, families and communities to scale up the RAISE app – aiming to build the financial resilience of 10,000 to 15,000 young people aged 14-18.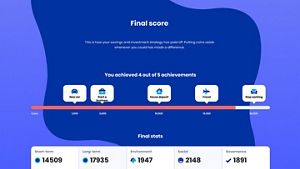 Talking Money, St Pauls Advice Centre and Advice UK: financially resilient communities
The Aviva Foundation is funding a partnership between Talking Money, St Pauls Advice Centre and Advice UK to develop a 'Whole Person Approach' to providing advice to communities facing financial challenges.
The Foundation's support has enabled the consortium to test, develop and scale up new ways of better understanding the needs of their clients, and how to meet them.
This work aims to change the way that services are delivered to better suit the needs of each person, and reduce the number of people caught in a revolving door of accessing advice and other help services.
Advice UK will share learning nationally to help the advice sector as a whole, improve services.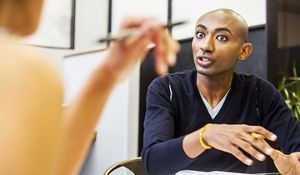 Future Projects: Money Matters
Future Projects works across Norfolk to deliver a range of community-based services for those who need it the most, including: education, advice and guidance, advocacy, training, skills, volunteering and support.  
Future Project's 'Money Matters' support and radio shows provided advice and guidance for those facing financial difficulties through the pandemic.  
The Aviva Foundation supports Future Projects to help prevent people falling into financial crisis, and their transition to financial independence. This includes providing financial support, money management workshops and podcasts and online guidance.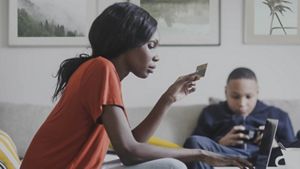 Aldingbourne Trust: financial choices and decisions
The Aldingbourne Trust supports over 1,500 adults with learning disabilities and/or autism to lead fulfilling lives and reach their potential.
Through support from the Aviva Foundation, they are setting up an inclusive financial education programme to help build the independence and financial resilience of the communities they serve. This includes financial education training and establishing a digital platform to help navigate areas such as benefits, household bills, savings and online safety.
Insights from this programme will be shared nationally.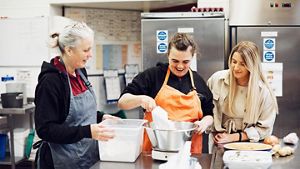 MyBnk: Money Works - building financial capability
MyBnk is a UK charity that provides financial education to 5-25 year olds, in partnership with schools and youth organisations. Their vision is a financially capable generation.
MyBnk's 'Money Works' programme aims to equip 16-25 year olds with the skills and confidence to transition into independent living and build financial resilience.
The Aviva Foundation's support helps MyBnk reach around 200 young people a year. The programme explores topics such as savings, pensions and insurance. In England, young people on the programme are also supported to take a Level 1 Personal Money Management qualification, and in Scotland, Money Works is credit rated by the SQA at Level 4.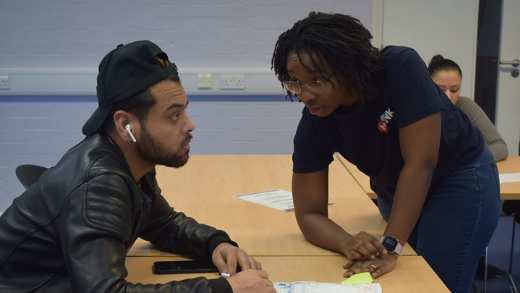 Coventry and District Credit Union: financial inclusion and capability
Coventry and District Credit Union Limited provides financial products, tools and education to combat financial exclusion experienced by many people who face inequalities and discrimination.
The Aviva Foundation supports the credit union to build the financial capabilities of their members, and future members.
This includes rolling out budgeting and digital awareness courses targeting those who have been financially excluded and marginalised by barriers such as literacy, language or lack of inclusivity.
Surviving Economic Abuse: transforming industry responses for victim-survivors of economic abuse
One in six women in the UK have experienced economic abuse. The effects can last a lifetime, with some women never free of the abuser's control. Surviving Economic Abuse (SEA) is the only UK charity dedicated to raising awareness of economic abuse and transforming responses to it.
Through support from the Aviva Foundation, SEA is creating briefing reports for different industries, including insurance, banking and mortgages. The reports will be grounded in evidence from victim-survivors' lived experience of economic abuse.
The reports will explore how economic abuse sits within each industry, highlighting good practice and making recommendations for action that will build financial inclusion and transform financial wellbeing for victim-survivors.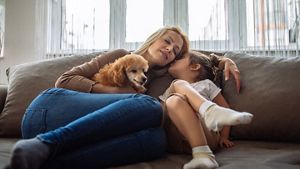 Re-engage: anti-scam campaign for older people
Re-engage provides vital, life-enhancing social connections for older people at a time in their lives when their social circles are diminishing
Through the Aviva Foundation's support, Re-engage has developed an 'anti-scam campaign' to educate older people about scams and fraud so that they can better protect themselves and report when they suspect they are being targeted.
The campaign explores how fraud and scams contribute to loneliness and social isolation, which in turn increases vulnerability to fraud. This insight will be developed into training and guidance to empower volunteers to support older people.