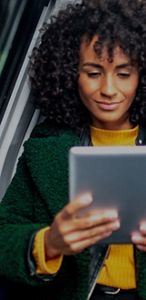 Performance 18 May 2022
Trading update – first quarter 2022
We announced our trading update at 0700hrs on 18 May 2022 and livestreamed an update call for analysts and investors at 0830hrs (BST). You can listen to a recording now.
Find out more
Featured stories from the UK, Canada and Ireland
Discover how we're living up to our purpose: with you today, for a better tomorrow.
Aviva and WWF
We're working together to act on climate change and build a better tomorrow.