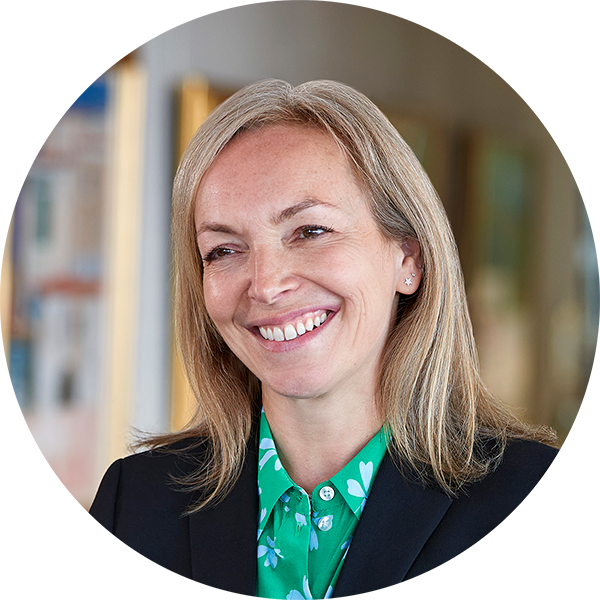 Danielle Harmer
Chief People Officer
Danny was appointed Chief People Officer for Aviva Plc in February 2020. She leads Aviva's global People and Culture strategy and is passionate about supporting our people and keeping things simple...
Read

Danielle Harmer's

bio
Our Chief People Officer shares her thoughts on the Dive-In Festival – a global insurance sector initiative to support inclusive workplaces and cultures.
At Aviva we're super proud to be a Global Festival Partner as it's a really important forum for sharing and promoting best practice in diversity and inclusion.
The business case for diversity and how that feeds through to areas such as better customer outcomes and decision making has been proven so many times that I hope it doesn't need repeating.  And having a diverse and inclusive organisation is critical for our purpose… 'With you today, for a better tomorrow' means being there for all our people, our customers and our communities.  
So, what does diversity and inclusion mean at Aviva?  It means everyone is welcome, everyone is welcome to be themselves and everyone is appreciated for the difference they bring.  
We know there is always more we can do though.  And thankfully we have six thriving global communities, representing the wonderful diversity our people bring, led by our fabulous colleagues and supporting and challenging us to be better.  Each of these is sponsored by members of our Executive team:
Ability: engaging around visible and invisible disabilities
Balance: supporting gender parity
Pride: our LGBT+ community 
Generations: working with our five generations and shaping the Workforce of the Future.
Origins: representing colleagues across every race & ethnicity, faith & belief and culture & socio-economic background.
Carers: a voice for those with caring responsibilities. 
Our communities are catalysts for change too - building networks with colleagues, leaders and external partners and giving our people a chance to develop outside their role.
We encourage our people to join as many of our communities as they want to.  As role models, as allies… or both.  They are a safe space for colleagues to share their thoughts and experiences and the communities also work together collaboratively to consider intersectionality.  After all, no one sits in just 'one box' – as humans we are made up of many different aspects.
The simple truth is that outside work we tend to find ourselves surrounded by people like us… So I love that workplaces, with all their glorious diversity, are taking the lead on fostering best practice on this agenda for society.  
The Dive-In festival is a fantastic opportunity to showcase what the insurance sector is doing and to learn from others.  So come on, dive in – the water is lovely!  
To find out more about the Dive In Festival, go to www.diveinfestival.com
You might also be interested in learning more about Aviva communities and our approach to diviersty and inclusion.