Acting for a better tomorrow? Us too. Here are some of the brilliant things we're doing to help build a brighter future.
"Weather used to be the last thing on the news and now it's the first"
We spoke to Richard Curtis about his life away from fiction – about the impending reality of climate change and how our pensions could play the biggest role of all.
Go to aviva.co.uk for the full story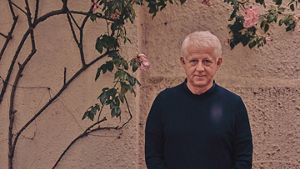 Discover more
Browse features and insight.