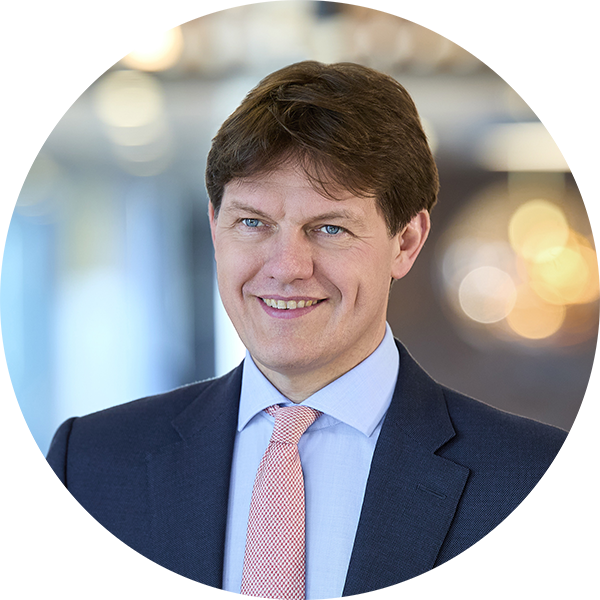 Jason Windsor
Chief Financial Officer
On 13 January 2022 we announced that Jason Windsor resigned as CFO and as a Director of the Company with effect from July 2022.
On 4 April 2022 we announced that Charlotte Jones was appointed as Aviva's Chief Financial Officer with effect from 5 September 2022 (subject to regulatory approval).
Jason joined Aviva in 2010 as Strategy and M&A Director.
In 2013 he became Chief Strategy and Development Officer. He was responsible for group strategy, M&A, financial planning and analysis, and group executive oversight of Aviva Investors.
In 2014, Jason was appointed Chief Capital and Investments Officer focusing on group capital, investments, ALM, treasury, and reinsurance.
In August 2016, Jason became UK Life Chief Financial Officer and in October 2017, UK Insurance Chief Financial Officer. During this period he successfully integrated Aviva Life and Friends Life and grew the capital base and remittances. Jason became Interim Chief Financial Officer on 1 July 2019. Jason has a proven track record as CFO of the UK Insurance business and a deep understanding of Aviva and its markets and brings a strong analytical and commercial perspective to his role as Group CFO.
Before Aviva, Jason spent 15 years at Morgan Stanley, latterly as managing director in the Financial Institutions Group, focusing on corporate finance, M&A, and regulatory capital.
While at Morgan Stanley, Jason spent a year in Asia focusing on energy and infrastructure finance.
Jason holds a BA in Chemistry from Worcester College, Oxford.
You can download an image of Jason from Flickr.